Apostle Melvin B. Tuggle II, Ph.D
Visionary, Garden of Prayer Christian Church
Founder, Gideon Covenant Churches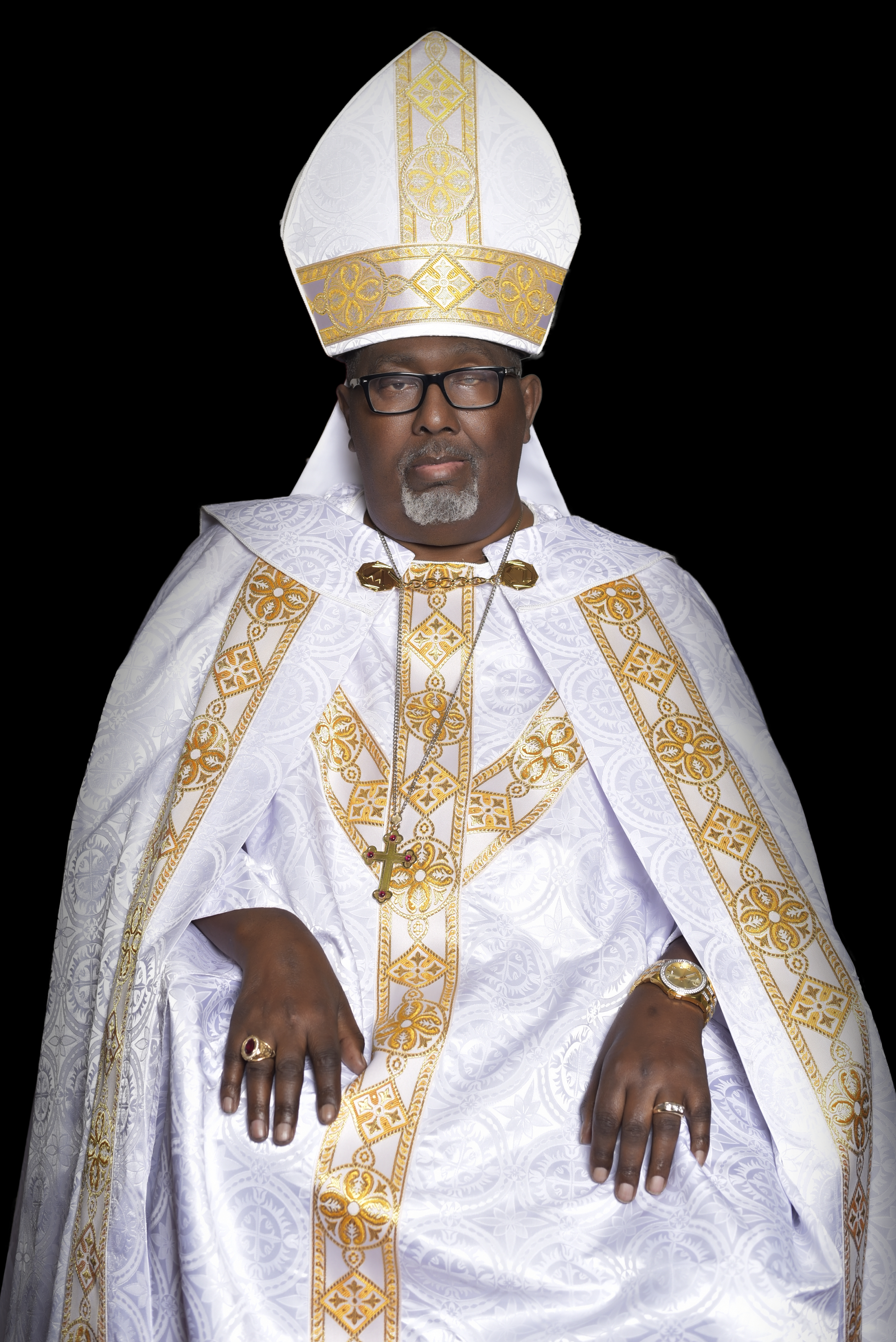 Apostle Melvin B. Tuggle II was the anointed visionary whom God sent to lead the Garden of Prayer Christian Church and the Gideon Covenant Churches to the next level. Through his leadership, both are making great strides in spirituality, education, administration, and technology and ministry expansion. Serving as Senior Pastor of Garden of Prayer from November 1986 until October 2018, Apostle Tuggle brought the church through a period of transition and transformation.
Apostle Tuggle readily admitted that he was a nappy headed boy from the projects whom God has blessed tremendously. God has blessed him with an amazing combination of diverse life experiences, which prepared him for his divine appointment to the Garden of Prayer and the Gideon Covenant Churches.
While serving in the United States Air Force, Apostle Tuggle studied Political Science at Louisiana Tech University. He received his Doctorate of Philosophy from the Christian Unity Academy in Compton, California. He has also received an honorary Doctorate Degree from the University of Virginia at Lynchburg.  
In 2005, Apostle Tuggle along with the Garden of Prayer Church Membership participated in a Mortgage Burning Celebration for the church building.
During Apostle Tuggle's pastorate, the Garden of Prayer campus began to grow, and now consists of the Church Building, Administration Building, Calvin Williams Education Center, Reginald McTeer Sr. Youth and Community Outreach Building and the Rev. Dr. Melvin B. Tuggle II Fellowship Hall, which was completed in March 2010.
Under Apostle Tuggle's leadership 10 ministers were birthed into Pastors of their own churches. On April 8, 2012, Apostle Tuggle was consecrated as Bishop by the International Honorable Sacred College of Apostles & Bishops Inc. and serves as the Overseer of The Gideon Covenant Churches. And on June 13, 2014 at 9:00 a.m., The Lord woke Apostle Tuggle out of his sleep and called him to be Jesus Christ's Apostle. As the Overseer of the Gideon Covenant Churches, his mission was to provide leadership, guidance, support and fellowship for Pastors and help them grow their churches.
Apostle Tuggle was a community activist and was very passionate about the public health issues of the faith based community. He has been the guest lecturer at various Universities that have Schools of Public Health or offer Public Health Programs. Many Colleges and Universities use his book, "It Is Well with My Soul: Churches and Institutions Collaboration for Public Health", (a book that details the crucial role of churches, schools and community groups in developing strong partnerships to enhance the health of urban communities) as the class text. Apostle Tuggle completed his second book, entitled, "28 MINUTES IN HEAVEN WITH GOD . . . AND WHY I CAME BACK ~A true account of one man's life, death, and purpose~" which will be released in the near future. 
Apostle Tuggle was married to Dr. Brenda McLean Tuggle for 31 years. Together they have five children.
Apostle Tuggle answered the call of the Master on Wednesday, October 17, 2018, at 2:48 p.m., at Good Samaritan Hospital in Baltimore, Maryland. We know that the Lord said to him, "Well done, thy good and faithful servant: thou hast been faithful over a few things, I will make thee ruler over many things: enter into the joy of thy Lord." Apostle Tuggle will always be known and remembered as the Pastor who "Walks by Faith and Not by Sight". He believed, "If I can help somebody as I travel along the way, then my living is not in vain."